Watch and Read about Ukraine Today
Contact us for information updates
A street view service of Ukrainian cities Kiev, Kharkiv, Lviv, Odessa and Donetsk is now available on Google!
Skole District, Lviv Region, the Carpathians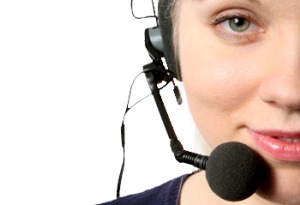 For informational assistance and distant interpreter in Ukraine call: +38-050-688-31-95
Ukraine Country Code: +38 (must be dialed from outside Ukraine)
Call or email us to order your individual trip or group tour with Discover Ukraine. Your guide, interpreter or travel assistant will always be at hand.
---
The photographs below were taken by our associate interpreters and guides during their trips about the Carpathians to support groups of tourists and individual travelers. Enjoy looking through the albums, and do not hesitate to ask us any questions regarding your possible trip to Ukraine. You are also welcome to take part in weekly communication events, held by our service team for travelers and tourists to Ukraine. The chatroom discussions are held at Discover Ukraine Network on Wednesdays, in our audio/video/type enabled chatroom.

4 Seasons guest house
Slavsko, Skole district, Lviv region
Hospitable, English-speaking hosts are happy to welcome you in their private guest house. The owners of the cottage tried their best to make your stay exciting and comfortable all year round - this explains the name of the guest house. Moreover, each room in either of the two cottages is unique since it is designed for some particular season. So, you can choose a room not only by its price and facilities, but also by the mood it conveys.
The two cottages were built in traditional Hutsul style by local craftsmen, and what is really essential, they are both wooden. When did you last stay in a real wooden house?
There is a plenty of things to do all year round:
Sauna, sun bed, a gym, billiards, ping-pong, barbecue, playground for children
Horse-riding tours (the host runs his own horse stable!!)
Tours on quardacycles, off-road vehicles and even snowmobiles in winter
Walking tours in the neighborhood
Fishing for trout, swimming in the river
Ethnographic excursions
Skiing in winter (Slavsko is a renowned ski resort, located at the foot of the mount Trostyan)
Return to Photo Albums page
Go to page
Our professional service team and guides are always at your service