Watch and Read about Ukraine Today
Contact us for information updates
A street view service of Ukrainian cities Kiev, Kharkiv, Lviv, Odessa and Donetsk is now available on Google!
Churches and Castles of Ukraine
Like every European country Ukraine has long and interesting history which found its reflection in magnificent churches, monasteries and castles. Travel with "Discover Ukraine" to the world of ancient culture, battles, eternal love and high spiritual values.
Your personalized Tour About Churches and Castles of Ukraine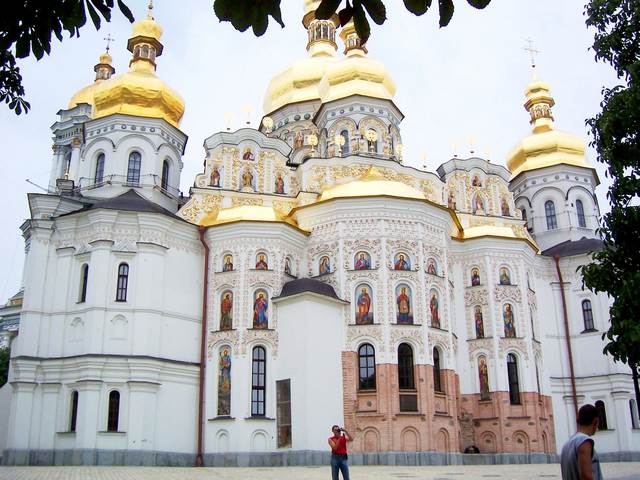 Discover Ukraine designs and develops tours to respond to individual needs of each particular person, or groups of tourists. Thus, depending on your initial ideas of areas to visit, places to see, people to meet and facilities to request, we will develop a preliminary trip itinerary of your tour. If this is your very fisrt acquaintance with Ukraina and Eastern Europe culture, we can suggest a preliminary, "sample" tour for your revision. Then, our team workers will make adjustments according to your suggestions, and, after you confirm the final version of the itinerary, we'll start making arrangements for your tour.
Our Service Team worker will be working with you daily, to find the combination of services and costs that suits you best. We can provide you with interpreter(s) who would become your assistant(s) and guide(s) for the whole time of the trip. Everything depends on your interests and needs. Be it an individual trip or a group tour adventure, we will adjust to your needs.
Depending on your request, the tour to Churches and Castles of Ukraine may include:
Excursions in Kyiv – the Golden Dome capital of Ukraine;
Trips to any areas of Ukraine, with the accent on visiting historical places and learning how the Slavic culture was developed and the Ukrainian statesmanship was formed;
Trips to any areas of Ukraine, with the accent on visiting venters of Orthodox, Catholic centers of Christianity, Muslim areas, as well as visiting churches and monasteries;

Trips to

Castles in Belgorod-Dnestrovskiy, Kamjanets-Podolskiy, Feodosia, and many others;




Excursions to

Crimean Cave cities;

Visiting Chersones – Ancient Greek City in Sevastopol and Balaklava;


Participating in Historical Fencing Festivals.
This is not the full list of places you can visit. We can discuss it with you while you are preparing for your trip.
The advantage of this tour is that it's one of the most informative tours. You can have a guide who specializes particularly on this tour. During your trip your guide/interpreter will tell you a lot about history of each place, local legends and beliefs. Enjoy the excursions together with friends or family – everyone will like it.
This tour may be especially interesting for people with high spiritual values, for those who like history and culture, for children and adults, for people in love, in fact - for everyone. You will see the ruins of ancient cities, historical places where famous battles took place, castles, museums, and monuments. We offer you not just a tourist tour – we promise you a great adventure.
Please, contact us to discuss your trip ideas. We will make sure that your trip becomes an unforgettable adventure to the world of Slavic culture, traditions and history.
Return back to Special Interest Tours page
Our professional service team and guides are always at your service