Watch and Read about Ukraine Today
Contact us for information updates
A street view service of Ukrainian cities Kiev, Kharkiv, Lviv, Odessa and Donetsk is now available on Google!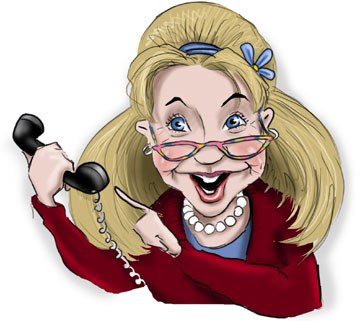 For international calls and voice messages:
+1 303 495 5384
F
or calls within Ukraine:
+38 050 688 3195
Airports and flights within Ukraine
Is it safe to fly Ukrainian national airlines?
More and more people use Ukrainian airlines these days. There are a few well established airline companies and a few very young companies are developing very quickly. Competition is growing, which stimulates airline companies to offer better services and reduce costs each year.
Most of the passengers claim that flying by Ukrainian airlines is safe. At the same time, local flights are not very popular among Ukrainians, first of all because of the cost of flying, and secondly because in most of the cities, the airport infrastructure is not developed very well.
Which cities in Ukraine have international airports?
The main international airport is located in Kiev (Kyiv), the capital of Ukraine, and is called the Boryspil (or Borispol, in Russian transliteration). Majority of international visitors fly to this airport in Kiev, and change flights there. Some international flights also land in Lviv, Odessa, Donetsk, Dnipropetrovsk, Kharkiv, Simferopol.
Airport Boryspil is an International Airport that is located in Boryspil city in 15 km from the capital of Ukraine, Kyiv. The airport carries out hundreds of flights per month to different cities of Europe, Asia, America and Africa.
Boryspil (LATA KBP, UKBB) International airport was founded in 1959 on the basis of a military airport. The same year it started carriage and passengers transfers. In 1965, a new Boryspil air station was opened. According to the order of Minister of transport of Ukraine from 11 March 1993, the new State international airport was created in Boryspil. Today, the airport possesses three terminals: A, B and C

TERMINAL A
Terminal is guided on the service to passengers that travel in the borders of Ukraine. A comfortable waiting room (2-nd floor), toilet (first floor), currency exchange offices, air help, air companies representatives are located in this terminal. Close to terminal A one can find cozy cafes, guarded parking lot.

TERMINAL B
The offices for examination of aviation safety are located in the in the flight hall directly before leaving for landing. After passage of passport control passengers are waiting in the flight room for a proclamation of an invitation of appropriate flight to enter the check points for aviation safety examination. After the end of the procedure passengers are located in the waiting zones till the beginning of the landing to the plane.

In order to prevent the delay of flight passengers should preliminary come to check points for examination of aviation safety.
The main terminal of airport is guided on the service of the majority of the passengers that leave for close or faraway countries. Terminal possesses stores, cafes and bars, air companies' representatives, travel companies, banks, Internet access, business center, storage rooms. The second floor of the terminal has Duty Free, restaurant.

TERMINAL C
Terminal is focused on service of VIP clients. It is located to the right from Terminal B, is provided by the guarded parking lot. The waiting room has convenient rooms for the rest, net services, halls luxurious banquet rooms, conference halls and telecommunication facilities. High level of service, maximum of attention to the customer's wishes and friendly attitude are guaranteed.
Is it possible to book a ticket for an internal flight from Kiev to a city in Ukraine, and pick it up in the Boryspil airport on my way?
Yes, you can do this. Book your flight beforehand, and purchase the internal flight ticket right on the day of the flight, in the airport. You will need to go to your airline' office in the terminal, provide them your name and show your international passport. You must do this not later than two hours before the flight. This service usually costs $10.
How can a traveler get to Kiev city from Boryspil (Borispol) Airport?
Probably, you already know that Borispol Airport is situated 40 km away from the Kiev city center. You can get to the city by bus or by taxi. The private taxi drivers at the airport area can speak some English and can ask for a price twice or even trice higher than it actually costs. If you are traveling by yourself, we advise you to be very careful choosing the taxi. If your local assistant (interpreter) or friend is with you, let them negotiate with taxi drivers. The cost will be about $20.
The same ride by bus will cost you $4-5. They may request additional $2 for each large piece of luggage, which can be put into the luggage department on the bus. The buses stop right outside the main international terminal of the Boryspil (Borispol) airport. The interval between buses is appr. 20 minutes or less.
The bus goes through Kiev city center to the main railroad station ot to the main bus station. It will take you approximately 30-35 minutes to get to central Kiev by bus.
The best variant if you will be picked up by your guide, which will be safer, cheaper and more convenient.
How can I travel from Borispol airport to other cities of Ukraine?
The easiest way to travel to other (larger) cities would be by a comfortable Autolux, Gunsel or other bus, which leave right from the airport terminal, and go to all directions – Odessa, Kharkiv, Donetsk, Zaporizhya, Ivano-Frankivsk, Lugansk, Lviv, Poltava, Uzhgorod and others.
This way of transport is popular among tourists, who travel with big luggage, and prefer not to lose time traveling across Kiev, and catching trains to other cities. The cost of bus tickets is lower than the 2-nd class train tickets. Extra $2 must be paid for each large piece of luggage. The bus travel takes the same time (or even faster) than trains.
Go to Ukraine Travel FAQ page
Our professional service team and guides are always at your service