Watch and Read about Ukraine Today
Contact us for information updates
A street view service of Ukrainian cities Kiev, Kharkiv, Lviv, Odessa and Donetsk is now available on Google!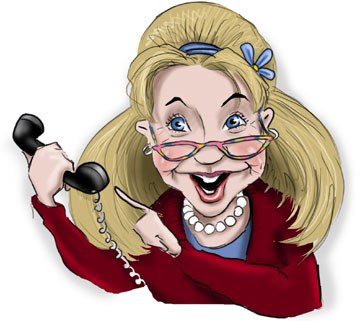 For international calls and voice messages:
+1 303 495 5384
F
or calls within Ukraine:
+38 050 688 3195
Lodging Facilities in Ukraine: Hotels, Apartments, Motels
Renting and Conditions of Stay
What is the average cost of stay in hotels in Ukrainian cities?
The cost of stay in hotel depends of the city you are in, on on the class of the hotel. The most expensive cities in Ukraine are Kiev (Kyiv), Odessa, Crimean cities (especially in the tourist season), Dnepropetrovsk.
A night in a 5-star hotel would cost not less than $150; a night in a 4-star hotel would cost about $110; a night in a 3-star hotel would cost about $50-70. The $25-$30 hotel rooms, are regarded as OK only for Ukrainians, not for foreigners. These are the rooms with very modest accommodation. If you would like to try "living like an ordinary Ukrainian", we can rent you a hotel room which costs appr. $25 per night. Our people rent these rooms when they go to business trips. The reservation must be made well in advance, for these rooms are all rented by Ukrainians traveling on business trips.

The biggest inconvenience in the cheap hotels in many cities is absence of hot water. They may have a shedule of a few hours during the day when you can have warm water in your bathroom, the other time of the day you can only have cold water.
The most "popular" hotels among foreign guets to Ukraine are the 3-star hotels, where a night for one person in a double room would cost about $35-$40. A night in a single room would cost about $50.
Is this true that to reserve a hotel room in advance, one needs to pay half of the cost of the whole stay?
Unfortunately, this is true, though not in all hotels. It is necessary to contact each particular hotel and negotiate with them.
Are breakfasts included into the costs and services in hotels?
In most 3-start and better hotels, they are. It is necessary to contact each particular hotel and ask them.
Are there motels or inexpensive places to stay overnight on the highways? If yes, are they safe?
These places and facilities are only beginning to appear about Ukraine; mostly along the main highways connecting Kiev with other largest cities of Ukraine. Some of these places are quite expensive, though. They are more often road restaurants with very good national kitchen, and a few rooms above, on the second floor. They are safe, but there are few of them - these places are not very popular in Ukrainian culture. As there are few of them, one cannot be sure to get a vacant room right away.
Is it possible to rent a car to travel about Ukraine, and can I have it parked and maintained at the hotel where I choose to stay?
Yes, technically this is possible, but there is no tradition and practice for doing this in Ukraine. At a good 4-star or 5-star hotel they will certainly assist you to do everything you need with your car. In cheaper hotels, you may have to look for a different service to have your car maintained.
Is it popular among foreign visitors to stay in rented apartments in Ukraine?
Yes, it is quite popular among foreign visitors, and is going to continue to be so. There are more and more comfortable apartments in central cities, rented by private owners or by real estate operators.
Unlike a hotel room, an apartment provides you more privacy; you can merge with the real local culture, and you can feel absolutely at home in your apartment, which has all necessary facilities - a kitchen with all the utencils, a good bathroom (often with a washing machine), all the electrical appliances you may need, and everything installed so that you can feel at home there.
How can I rent an apartment in advance and make sure I have it when I arrive?
There are many websites announcing about renting apartments in each city of Ukraine. Some of them are in English, though, this does not guarantee good quality of service and this does not mean that you will obtain exactly what they promiseon the website. If you have any local contacts (friends) in Ukraine, ask them to assist you in negotiating with private owners or companies, to obtain the best combination of services and cost. Let a person/company you trust make a call directly to the owner (try to avoid middle people or companies who you do not know), and negotiate everything for you, and even - to visit the apartment and meet the owner in person, if possible. Some owners are really assisting and are good to deal with.
The owner may ask to pay for the first night in advance - as a guarantee that you will rent their apartment on arriving to their city. Others trust their clients, and meet them right at the moment of the arival in the apartment. Most of the owners require payment to be made right away, at the moment of arrival.
What is the difference in cost between a hotel room and an apartment?
The costs of apartments and hotel rooms are caomarable, but apartments are usually nicer and more homey than the hotel rooms of the same price. A nice central city apartment of 2 rooms (a living room and a bedroom), a kitchen and a bathroom, would cost about $70 in Kiev or $50 in other bigger cities of Ukraine. Sometimes, one can be lucky to find one for $40 per noght.
Do I have to pay for my apartment in advance (before coming to Ukraine)?
The owner may ask to pay for the first night in advance - as a guarantee that you will rent their apartment on arriving to their city. Others trust their clients, and meet them right at the moment of the arival in the apartment. Most of the owners require payment to be made right away, at the moment of arrival.
What if I want to share an apartment with my friend? Can we split the cost?
Yes, you can. Unlike in hotels, whe you rent an apartment, you rent the whole apartment for a set price, and it makes no difference for the owner how many people will stay there.
Are apartment costs charged on per day or on per month basis?
It depends. If an apartment is rented on a per day basis, it will be a bit more expensive. The short stay visitors would rent on per day basis. Some apartments are intended for longer stay visitors; they may be rented on per month basis, which can be more convenient and much cheaper. One needs to negotiate these issues directly with the apartment owner.
Are apartments rented based on the number of days or the number of nights of stay? When do I have to sign in and out of the apartment?
This is done on day-and-night (24-hour) basis in Ukraine. One needs to negotiate these issues directly with the apartment owner. Quite often, the private owner would remember what time of the day/night you entered the apartment, and the number of days-and-nights would be calculated based on this particular time.
Some apartments rented by real estate companies have a sign-in and sign-out time. For example, at noon. If you arrived early in the morning, you may have to pay for the whole 24-hour period that ends at noon this day. The same thing with signing our after the noon.
Private owners are less demanding, and you can negotiate a more convenient, mutually comfortable solution. Again, it would be good to have a local friend to rely on and trust the negotiation process to him/her.
How can I arrange to have additional services (laundry, breakfasts, etc) if I stay in a rented apartment?
These issues can be discussed and agreed with the apartment owner. Be sure to talk about this before or at the moment of signing in.
Is it popular to stay at hostels while traveling about Ukraine?
Hostels are never rented to foreign visitors in Ukraine. Some hotels may look like hostels, but we would not advise you to stay in cheaper hotels. Hostels are popular through students and local people, but not through foreigners. Among foreign visitors to Ukraine, it is more popular to rent apartments in central cities.
What shall I bring to Ukraine with me?
Travelers are suggested to carry passport, money, clothes set, boots, cosmetics or other toiletries, medicines.
In case if you want to take a COMPUTER, you have to remember that electrical current in Ukraine runs on 220v/60Hz. You can purchase an adapter, and probably a plug to fit to Ukrainian sockets. The sticker on the bottom of your computer (laptop) will show you necessary parameters.
CLOTHES - clothes thet you bring should be comfortable, durable and easy-to-car-of. Winter in Ukraine is pretty cold (-10 - 15C), so you have to bring warm clothes (sweaters, jackets, pants, cap, gloves). If you visit in summer time, you will feel very comfortable, as climate there is warm and mild, so T-shirts, shirts, light natural trousers, shorts are recommended.
Suggested TOILETRIES: washcloths, shower cap, dual voltage hair dryer
Shampoo/conditioner, toothpaste, soap, shaving items, deodorant, Q-Tips
moisturizer/lotion, toilet paper, pocket-sized tissues, tampons/sanitary pads, powder cosmetics, cotton balls, perfume/cologne, dental floss, handy-wipes.
Back to Ukraine Travel FAQ page
Our professional service team and guides are always at your service