Watch and Read about Ukraine Today
Contact us for information updates
A street view service of Ukrainian cities Kiev, Kharkiv, Lviv, Odessa and Donetsk is now available on Google!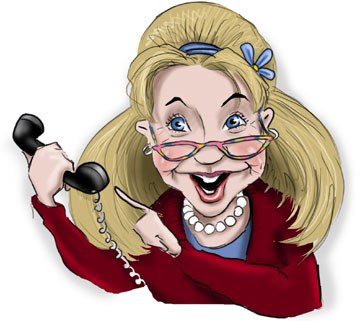 For international calls and voice messages:
+1 303 495 5384
F
or calls within Ukraine:
+38 050 688 3195
Telephone, Internet and Other Communication Services
Important Calls Emergency services
Fire service 1 01
Police 1 02
Ambulance service 1 03
Wreck gas 1 04
Wreck service water, electric sewage systems 057
Transport
Airport "Borispol" (+380 44) 490 4777
Airport "Zhulyany" (+380 44) 242 2308
Bus station (+380 44) 265 0430
River port (+380 44) 416 7535
Railway station 005
Air tickets order and delivery 056
Taxi order 058
What is Ukraine country telephone code?
Ukraine country code is 38
What are urgent need telephone numbers in Ukraine?
For an English-speaking operator - dial 8, wait for the dial tone and then dial 191.
Codes of large and middle size Ukrainian cities:
Kiev 38 044
Odessa 38 0482
Dnepropetrovsk 38 0562
Ivano-Frankivsk 38 0342(2)
Lugansk 38 0642
Rivne 38 0360
Simferopol 38 0652
Vinnitsa 38 0432(2)
Zaporizhya 38 0612
Lutsk 38 0332(2)
Ternopil 38 035(2)
Kherson 38 0552
Zhitomir 38 0410
Kharkiv 38 057(2)
Lviv 38 0322
Chernivtsy 38 0372(2)
Donetsk 38 0622
Kerch 38 05661
Nikolaev 38 0521
Sumy 38 05422
Alushta 38 06560
Kirovohrad 38 0522
Poltava 38 0532
Uzhorod 38 0312
Hmelnitskiy 38 0382
Yalta 38 0600
Sevastopol 38 0692
How many figures are there in city telephone numbers?
The largest cities (with population of more than a million people have 7-digits phone numbers; some areas may still have 6 digits. Then, an extra figure is added between the city code and the number (these figures are given in brackets in the lists of cities' codes. Smaller cities have 6 or even 5 digits in numbers.
Can I call to a cell phone number from a local city phone?
Technically, this is possible. But making calls from cell phone to a city number (and from city phone to a cell phone) is often more expensive than just making calls between cell phones. So, most of Ukrainians tend to call to each other by cell phones. Cell phones are extremely popular, and each citizen today has a cell phone.
How can I obtain and use a cell phone during my stay in Ukraine? Does it make sence to purchase a cell phone?
Yes, it is very advisable to have your cell phone with a SIM card when you are in Ukraine. If you purchase one in Ukraine, the services package will cost $10-$12, and the cards to add more time can be purchased everywhere. The cards can be sold for different prices depending on the amount of time on them, so the duration of usage will be proportional to the cost of the card.
The cost of connection is 27 copecs (appr. 5 cents), then 1 gryvna (20 cents) per minute, to whatever provider you call; or 27 copecs for connection, and 30 copecs (6 cents) per minute to call to the other sim-phones.

Incoming calls are free. This means, if you call to other people, you pay for connection and time of the talk. If you receive a call, it is all free for you.

If you would like to purchase a sim-services package beforehand, your interpreter-assistant can purchase it for you here, and use it to make calls to the people in your list to make arrangements for your meetings well in advance. We can provide this cellphone number to the people, and tell them when you are arriving. Then, as soon as you are here in Ukraine, you will call the people again and stay in touch with them all the time.

Sending/receiving messages (SMS-messages) is another convenient way to deliver information to people. All cell phones are programmed to both ? Russsian and English. If your contact person understands simple English, you can send a message for as little as 5 cents. This way of communication is extremely popular in our country now.
All Ukrainians use cell phones. Does it make sense to obtain a cellphone and use it during my stay in Ukraine?
Yes, this will be very convenient. A SIM-card package costs about $10, so you may use cell phone to make calls within Ukraine. This is a good way to stay regularly connected with people.

Where can I purchase more time to my cell phone?
You may go to any cell-phone office in central cities (there are multiple offices everywhere), or you can purchase time-cards in small newspaper-booths or outlets everywhere. If you are renting an apartment with a city phone, this phone may be blocked from making any other calls than the city calls - no international calls and no calls to cell phones will be available then.
How can I make an inexpensive international call?
There are so-called IP-Telephoning booths in may Internet cafes in central cities. You can make calls to other countries for about $0.15-0.20 per minute.
Is it ok to use US mobile phone with US local area Sim-Card in Ukraine? Is it possible to rent mobile phone?
In majority of cases, if your mobile connection includes roaming in Ukraine, you may use your mobile phone with your home area Sim-Card. We'd like to advise you to obtain a Ukrainian Sim-Card (UMS or Kyivstar), especially if you travel to Ukraine often. The start packages costs for about 50 grv ($10). You may obtain the cards for replenishment of your account for 10, 25, 50, 100 grv. in the local kiosks, stores and the shops specialized in mobile communication.
Ukrainian Sim-cards are not for US mobile phones because of the difference in frequencies (except of contemporary models of mobile phones). Purchasing Sim-card here you should buy mobile phone for it.
Back to the Ukraine Travel FAQ page.
Our professional service team and guides are always at your service