Watch and Read about Ukraine Today
Contact us for information updates
A street view service of Ukrainian cities Kiev, Kharkiv, Lviv, Odessa and Donetsk is now available on Google!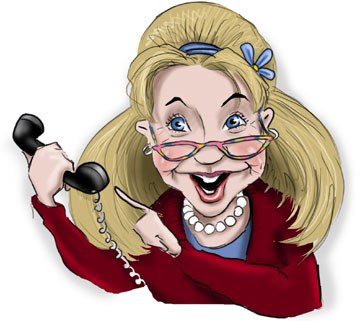 For international calls and voice messages:
+1 303 495 5384
F
or calls within Ukraine:
+38 050 688 3195
Travel by Boats and Yacht Trips
Black Sea and Dnepro River Voyages
Can a foreigh yacht enter Ukraine?
Yes, it can. Boat/yacht tourism is becoming more popular i n Ukraine these days. There are yacht clubs in al Black sea port cities, and in bigger river-port cities. The business of renting space for foreign yachts to be kept and maitained in Ukrainian ports over winter season, is quickly developing. One can see dozens of foreign yachts in the ports of Odessa, Nikolaev, Yalta, Sevastopol, Balaklava, and other resort cities, which have comfortable bays and developed port infrastructure. There are all necessary services in ports, to satisfy the needs of international yacht or boat tourists. Yachts go through border and customs control in the first port they visit on entering territorial waters of Ukraine; then the yacht can travel to other Ukrainian ports according to its previously designed tour.
What is the proceedure of crossing the border of Ukraine by a yacht or a private boat?
Due to the recent changes in Ukraine legislation, the procedure of border and customs control has been simplified. According to the Resolution of Cabinet of Ministers of August 29, 2002. N 1274 Kyiv On the Order of Yachts admission across the state border of Ukraine, the procedure shall be applied in case of foreign yacht arrival and departure abroad. It regulates the list of documents provided for border, customs and other determined by legislation types of control.
All physical and juridical persons are liable to this Resolution, if their activity is connected with exploitation of any kinds of yachts and engine vessels intended for recreation, tourism and sport.
In case of crossing the state border of Ukraine, all foreign yachts and their crews are liable to state border and customs control, and, in specific cases, to veterinary, ecological, sanitary-quarantine, phito-sanitary control. The control proceedings can take place in any port which has a border crossing control department.
Which papers must be submitted by the captain of a yacht/boat on entering the border of Ukraine?
Captain of the yacht/boat must provide the following papers to organs of State border control of Ukraine and the other controlling departments:
boat certificate registration – 4 copies;
papers providing the right to enter Ukraine for all crew members and passengers;
list of passengers – 4 copies;
certificate of not carrying drugs, weapons etc – 2 copies;
list of stored supplies carried by the yacht – 2 copies;
customs declaration – 2 copies (for foreign yachts);
customs declarations of each crew member - citizen of Ukraine;
passengers' customs declarations;
marine medical-sanitary declaration;
certificated of vaccination for crew members and passengers, if the yacht has arrived from a state enlisted in the Ministry of Ukraine's list of states. Lack of documents is regarded as a serious violation of rules and laws of Ukraine, which are covered by art. 330 of the Customs Code of Ukraine;
certificate of the permission to sail under the flag of the state;
property papers, certifying the owner's right of property for this boat/yacht.
All persons listed in the boat certificate and the list of passengers, must be present on board at the moment of control. If there are people on board, whose names are not listed in the yacht papers, the captain must inform the state border control organs about this. A foreigner, or a person having no citizenship, is not allowed to enter Ukraine, and is not allowed to step ashore. The captain of the yacht is responsible for repatriation of such persons from Ukraine (including financial responsibility for expenses involved), according to the legislation of Ukraine.
Is it necessary to register the yacht/boat on entering each Ukrainian port on my voyage?
A foreign yacht, that belongs to a non-resident of Ukraine and entering Ukraine for a limited term of time, must be declared at the moment of crossing of the state border of Ukraine, under the obligation to leave Ukraine. A yacht that belongs to a Ukraine resident, and is leaving Ukraine, must declare it's obligation to return to Ukraine. Item 12 of the above mentioned order of the crossing of State Border of Ukraine, allows the necessity to make this statement if the yacht belongs to a private person.
The control of Ukrainian and foreign yachts is done by a commission at specifically established places (moorages), which are listed in the marine (river) department of state border control. The control is often done on the moorage of a yacht-club or any other base established for small boats.
After carrying out all the controlling procedures and when the permission to enter Ukraine has been issued for the yacht, she can continue its voyage without any limitations within the territory waters of Ukraine. It can also enter and stay in any bases on its route, excluding the areas which are closed for sailing and mooring.
On leaving Ukraine, the papers for the yacht, the crew and the passengers are checked in their last port of visit on the Ukraine territory, if the port is open for non-military foreign boats. The captain of the yacht must provide the same papers which he did on entering Ukraine. The yacht registration certificate and the list of passengers are provided in two copies each; all changes in the number of crew or passengers must be put into the list and are signed by the captain, The marine medical-sanitary declaration is not submitted.
In conclusion, it's possible to say that a foreign yacht, once it has carried out all border crossing formalities, can be used the same way as a Ukrainian yacht. It can travel about territorial waters of Ukraine without limitations, enter ports and yacht clubs, transport Ukrainian and foreign passengers. Food, equipment, etc, can be purchased and placed on the yacht with no limitations, and the repair or re-equipment of a foreign yacht in Ukraine can be cheaper than the same operations made on a Ukrainian yacht.
Go to Ukraine Travel FAQ page
Our professional service team and guides are always at your service