Watch and Read about Ukraine Today
Contact us for information updates
A street view service of Ukrainian cities Kiev, Kharkiv, Lviv, Odessa and Donetsk is now available on Google!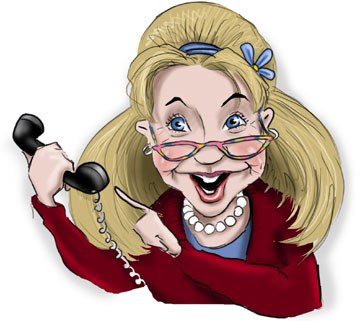 For international calls and voice messages:
+1 303 495 5384
F
or calls within Ukraine:
+38 050 688 3195
Visa to Ukraine
Citizens of which countries do not need visa to enter Ukraine?
Citizens of the countries listed below do not need a visa to enter to Ukraine or Crimea, if they are visiting Ukraine for a term of less than 90 days:
Armenia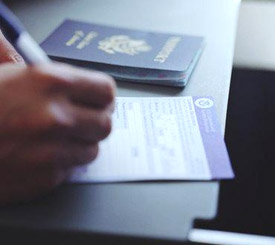 Azerbaijan
Belarus
Canada
European Union Countries
Georgia
Japan
Kazakhstan
Kyrgyzstan
Liechtenstein
Moldova
Russia
Swiss Confederation
Tadjikistan
USA
Uzbekistan
Citizens of other countries must obtain a visa in order to enter Ukraine.
Where can I find information about obtaining visa to enter Ukraine?
This is the url for the embassies of foreign countries in Ukraine-
http://www.mfa.gov.ua/mfa/en/1232.html
This is the url for Ukraine Embassies in foreign countries-
http://www.mfa.gov.ua/mfa/en/publication/content/1226.html
What papers do I need to submit to the embassy for a tourist visa?
To obtain a tourist visa to enter Ukraine, the following will be required:
Visa support letter of invitation and/or hotel(s) confirmation
Consular application form (obtained directly from the Consulate)
Your passport
Photo(s)
Consular processing fee receipts
The list of the documents can vary. The Consulate may require additional documents. We strongly encourage you to contact the Consulate in your country for more detailed information.
Citizens holding a passport from a country not included in the list above, will need a visa to enter Ukraine. Visas are issued by Ukrainian Consulates. Obtaining the visa, processing time and costs are an integral part of planning of your trip.
Citizens of Turkey may obtain a 14-day Ukrainian visa on their arrival to Odessa, either via seaport or airport.
There are several types of visas in Ukraine. The appropriate visa type typically reflects the itinerary of the visiting person. The visa, visa type and the approval is based upon information in the application and supporting documents, either required or requested by the Consulate.
What are the most common tyles of visas?

Transit visa (VF) information:
Transit visas are issued provided your passport has a valid visa for the next country on your itinerary, or if a visa to that country is not required; then tickets for transportation via Ukraine to the country of your destination are required. A Transit Visa does not allow travelers to stay in Ukraine; and it is further presumed that transit through Ukraine to the country of destination will not exceed 5 days on single or multiple entry.
Transit visas are appropriate when Ukraine is the only transit country in your travel itinerary.
Transit visas are not extended.
Private visa (VP) information:
Private visas are intended for home stay visits and they are issued based upon an original invitation from residents of Ukraine in the applicant's name by local "Visas Permits and Passports Department" office (OVIR). Invitations must be original, Consulates do not accept email or fax copies.
A Private visa holder is authorized to stay in Ukraine up to 180 days.
Private Visas are appropriate if you are going to visit your relatives or acquaintances. Because the original invitation is required, allow sufficient time for it to be mailed from Ukraine and also enough time for the inviting party to navigate the bureaucracy of the OVIR office.
Private Visas are extendable, based upon extenuating and/or extraordinary circumstances, e.g. marriage, illness, etc. and are required to be stated by the inviting party in their visa extension request with supporting documents which are to be authorized by a local OVIR.
Business visa (VB) information:
Business visas are for business visits to Ukraine and are issued based upon the invitation of a legal business, registered in Ukraine consistent with Ukrainian regulations. A copy of the State Registration Certificate of this company is required and the majority of Consulates accept fax or scanned copies of these documents.
Business visa holders are authorized for a term of up to a year. The exact term of stay is dependant upon the purpose of the visit. For long term stays the supporting documents should be complete and compelling.
Long-term business visas may require authorization from and by the Ministry of Foreign Affairs of Ukraine and will need to be processed in Kiev. This process typically takes 7-10 working days.
A Business visa is appropriate if you own, work with, work for an officially registered business in Ukraine, and you need to make frequent and/or long-term visits to Ukraine.
Business visas can be extended upon request of the inviting party; requests are processed at the local OVIR office.
Tourist visa (VT) information:
Tourist visas are for visiting Ukraine with the purpose of tourism; tourists are allowed to stay in Ukraine up to 180 days on single or double entry.
Tourist visas are issued based upon invitation from travel agency and hotel vouchers confirming hotel(s) reservations. Hotel confirmations are acceptable substitutions for vouchers. Most Consulates accept fax and/or scanned copies of these documents.
Tourist visas are extendable. Some Ukrainian Consulates (e.g. in USA) issue tourist visas valid for 6 months, irregardless of the term stated in the application form and visa supporting documents.
The Tourist visa is the simplest and the easiest visa to obtain, in terms of the required visa supporting documents and the Consulate processing.
Which documents are required to obtain a visa for entering Ukraine?
The following documents are typically required when applying for a Ukrainian visa:
Valid travel passport, expiration not less than 6 months from the end date of your travel;
Completed, original application form (copies are not accepted);
2 photos 35 X 45 mm (there are background and other requirements);
Visa supporting documents (documents vary depending on the visa type);
Consular fee and/or Processing Fee.
What other information can I obtain in my country Consulate?
IMPORTANT: Prior to applying for a visa, call the Consulate to verify whether fax and/or scanned copies of required supporting documents are accepted at your specific Consulate. Typically, fax copies of visa supporting documents for tourist and business visas are accepted by most of the Consulates, however some do require originals, which is the reason for calling to verify. Please note, all Consulates require that the invitation for a Private Visa must be original - copies are not accepted.
How much time does it take to obtain a visa?

Processing times vary for each visa type and from Consulate to Consulate, even by the time of year. Please, ask your Consulate what's the visa processing time.
What fees does the Consulate charge?
Fees vary by country and Consulate and visa type. And there can be multiple fees in the case of a Consular Fee and a Processing Fee. Additionally please note that it is very important to pay the fees in full or you run the risk of having to start the application from the very beginning, sometimes requiring the full fee again.
Verify if documents are accepted by mail or email. If you live far from the Consulate, the ability to mail documents could be helpful. If documents are accepted by mail, verify how you can obtain an original application. Usually an original can be mailed to you if your provide a pre-paid, self-addressed envelope to the Consulate. On some Consular websites forms are downloadable.
Hours and days of operation
This is especially important if you will be visiting the Consulate personally. Additionally most consulates not only observe Ukrainian National Holidays, but also their own National Holidays and it's an important consideration when planning your application process since you need to consider and incorporate these days into your time frame.
Some additional notes
In general, the standard time frame for visa processing is 10 working days. The exact term will depend upon the Consulate and visa type.
Consular fees vary from $40-$150 USD, depending upon the Consulate and visa type. There can be Consular Fee and/or Processing Fee.
Transit visas are typically processed much quicker, usually 1-2 working days.
Working days are not the same as calendar days. Consulates work neither Saturdays nor Sundays, celebrate all Ukrainian Holidays and the Holidays of the host country.
Since July 1st, 2001, OVIR passport registration is not required for short-term visits (up to 180 days).
Business and private visas can be extended in Ukraine at the local OVIR office. Processing times are usually 3-5 working days. The OVIR fee is up to $20 USD. Business visa easier to extend.
What Are the Addresses of Embassies of Foreign Countries in Ukraine?

Austria
Ivana Franko str., 33
phone: 8(044) 220-5759
fax: 227-5465

Australia
Bezakivskaya str., 18
phone: 8(044) 225-7586
fax: 246-4223

Azerbaijan
Pimonenko str., 15
phone: 8(044) 461-9255
fax: 461-9244

Algeria
Bogdana Khmelnitskogo str., 64
phone: 8(044) 216-7150
fax: 216-7008

Argentina
Shota Rustaveli str., 16
phone: 8(044) 220-5087
fax: 246-7837

Afghanistan
Chervonozoryaniy prospekt, 48
phone: 8(044) 244-8649

Armenia
Institutskaya str., 4
phone: 8(044) 229-0806
fax:229-0807

Belorus
Yanvarskogo Vosstaniya str., 6
phone: 8(044) 290-0201
fax: 290-3413

Belgium
Bogdana Khmelnitskogo str., 58
phone: 8(044) 219-2677
fax:219-2717

Bulgaria
Gospitalnaya str., 1
phone: 8(044) 246-7237
fax: 224-9929

Brazil
Tolstogo str., 11, office 10
phone: 8(044) 225-3525
fax: 224-5521

Vatican
Turgenivskaya str., 40
phone: 8(044) 246-9557
fax: 246-9553

Great Britain
Desytinnaya str., 9
phone: 462-0011
fax: 462-0013

Hungary
Reytarskaya str., 33
phone: 8(044) 212-4004
fax: 212-2090

Vietnam
Leskova str.,5
fax: 295-2837

Germany
Olesya Gonchara str., 84
phone: 8(044) 216-1477, 216-7498
fax: 216-9233

Holland
Turgenvskaya str., 21
phone: 8(044) 216-1905, 216-9834
fax: 216-8105

Greece
Sofievskaya str., 19
phone: 8(044) 229-5730, 229-1853
fax: 229 1338

Georgia
Kudryashova str., 9
phone: 8(044) 246-1070
fax: 246-1071

Denmark
Vladimirskya str., 45
phone: 8(044) 229-3340
fax: 229-1831

Egypt
Observatornaya str., 19
phone: 8(044) 212-1327, 216-6530
fax: 216-9428

Israel
bulvar Lesi Ukrainki, 34
phone: 8(044) 295-6925, 295-6216,
294 -9748
fax: 294-9736

India
Terehina str., 4
phone: 8(044) 435-6661
fax: 435-6619

Indonesia
Dmitrievskaya str., 18/24
phone: 244-6288
fax: 216-4094

Iran
Kruglouniversitetskaya str., 12
phone: 8(044) 229-4463
fax: 229-3255

Spain
Horiva str., 46
phone: 8(044) 492 73 20
fax: 492 73 26

Italy
Yaroslavov Val str., 32-a
phone: 8(044) 464-0531
fax: 464-0538

Jordan
bulvar Tarasa Shevchenko, 56
phone: 8(044) 224-1208
fax: 290-5162

Kazakhstan
Melnikova str., 26
phone: 8(044) 241-3858
fax: 213-1198

Canada
Yaroslavov Val str., 31
phone: 8(044) 464-1144
fax: 464-1133

Kirghizia
Artema str., 51/50
phone: 8(044) 219-1397
fax: 246-8889

China
Grushevskogo str., 32
phone: 8(044) 293-1049, 293-4114
fax: 293-7371

Cyprus
Dmitreevskaya str., 18/24
phone: 8(044) 246-9884, 216-3605
fax: 244-7393

Korea
Vladimirskaya str., 43
phone: 8(044) 246-3761
fax: 246-3757

Cuba
Bekhterevskiy pereulok, 5
phone: 8(044) 216-2930
fax: 216-1907

Kuwait
Degtyarevskaya str., 25/1
phone: 8(044) 243-6194
fax: 219-3586

Latvia
Desyatinnaya str., 4/6
phone: 8(044) 462-0708
fax: 229-2745

Libya
Streletskaya str., 15
phone: 8(044) 224-6622
fax: 244-6624

Lithuania
Gorkogo str., 22
phone: 8(044) 227-1042
fax: 227-4372

Luxemburg
Bolshaya Vasilkovskaya str., 9/2 office 31
phone: 8(044) 247-6929
fax: 244-3623

Macedonia
Borychev tok str., 28 e. 29
phone: 8(044) 416-6350
fax: 416-3140

Moldova
Yanvarskogo vostaniya str., 6
phone: 8(044) 290-7721
fax: 290-7722

Mongolia
Yuriya Kotsubinskogo str., 3
phone: 8(044) 216-8891, 216-8751

Norway
Streletskaya str., 15
phone: 8(044) 224-0066
fax: 229-6696

Peru
Staronavodnitskaya str., 8
phone: 8(044) 295-7776, 294-6892

Poland
Yaroslavov Val str., 12
phone: 8(044) 224-6308, 228-6655
fax: 229-3575

Portugal
Bolshaya Vasilkovskaya str.,
9/2 e.12
phone: 8(044) 227-2442, 247-5718
fax: 227-2066

Russia
Vozduhoflotskiy pospekt, 27
phone: 8(044) 244-0963, 244-0961
fax: 246-3469

Romania
Mikhaila Kotsubinskogo str., 8
phone: 8(044) 224-4316

Slovakia
Yaroslavov Val str., 34
phone: 8(044) 212-0310, 212-1310
fax: 212-0908

USA
Mikhaila Kotsubinskogo str., 10
phone: 8(044) 244-7350
fax: 246-9750

Tajikistan
Desyatinnaya str., 4/6
phone: 8(044) 212-8483
fax: 212-8158

Tunisia
Bolshaya Vasilkovskaya str., 44
phone: 8(044) 227-7220, 244-9302
fax: 220-8655

Turkey
Arsenalanaya str., 18
phone: 8(044) 294-9964
fax: 295-6423
Turkmenistan
Pushkinskaya str., 6
phone: 8(044) 229-3449
fax: 229-3034

Uzbekistan
Vladimirskaya str., 16
phone: 8(044) 228-1246
fax: 229-5509

Philippines
Leyptsigskaya str., 3a
phone: 8(044) 573-8210

Finland
Streletskaya str., 14
phone: 8(044) 228-7049, 228-7551
fax: 228-2032

France
Reytarskaya str., 39
phone: 8(044) 228-8728, 228-7369
fax: 229-0870

Croatia
Sechevih Streltsov str., 51/20
phone: 8(044) 216-5862
fax: 2446943

Czech Republic
Yaroslavov Val str., 34a
phone: 8(044) 212-0807, 224-6180
fax: 229-7469

Chile
Suvorova str., 4/6
phone: 8(044) 290-2040
fax: 290-4170

Switzerland
Fedorova str., 12
phone: 8(044) 220-5473, 220-5386
fax: 246-6513

Sweden
Ivana Franko str., 34/33
phone: 8(044) 462-0580, 462-0581
fax: 462-0583

Estonia
Vladimirskaya str., 61/11
phone: 8(044) 224-8361, 229-5668
fax: 234-1403

South African Republic
Bolshaya Vasilkovskaya str., 9/2
phone: 8(044) 227-7172, 227-3789
fax: 220-7206

Yugoslavia
Voloshskaya str., 4
phone: 8(044) 416-6060
Oaen: 416-6047

Japan
Muzeyniy pereulok, 4
phone: 8(044) 462-0019, 462-0020
fax: 247-5500
How Can I Contact Embassies of Ukraine in Foreign Countries?

The list of Embassies of Ukraine in foreign countries:
ARGENTINA: http://www.embucra.com.ar
ARMENIA: http://www.erevan.am/ukrembassy
AUSTRIA: http://www.ukremb.at
AZERBAIJAN: http://www.ukremb.azeriland.com
BRAZIL: http://www.ucrania.hpg.com.br
BULGARIA: http://www.ukramb.bol.bg
CANADA: http://www.infoukes.com/ukremb
CHINE: http://www.ukrembcn.org
CROATIA: http://www.ukrembassy.hinet.hr
CZECH REPUBLIC: http://www.ukraine.cz
GEORGIA: http://www.uaembingeorgia.gov.ua
GERMANY: http://www.botschaft-ukraine.de
HUNGARY: http://www.minagro.kiev.ua/hungary
ISRAEL: http://www.ukraine-embassy.co.il
ITALY: http://www.amb-ucraina.com
KYRGYZSTAN: http://www.ukraine-emb.elcat.kg
LEBANON: http://www.ukremblebanon.bizland.com
LITHUANIA: http://www.5ci.lt/ukrembassy
MOLDOVA: http://www.ambasua.md
PAKISTAN: http://www.ukremb.org.pk
POLAND: http://www.ukraine-poland.com/ambasada
RUSSIAN FEDERATION: http://webcenter.ru/~ukraine1
SLOVAKIA: http://www.ukrembassy.sk
TURKEY: http://web.ttnet.net.tr/ukremb
USA: http://www.ukremb.com
SWEDEN: http://www.ukrainaemb.se
SWITZERLAND: http://www.osteuropa.ch/embassy-ua
VIETNAM: http://webua.net/viet
What International Organizations Have Their Representatives in Ukraine

United Nations in Ukraine
address: Klovsky Uzviz, 1
phone: 8(044) 253 93 63
http://www.un.org.ua/

UN High Commissioner for Refugees (UNHCR)
address: Sichnevogo Povstannya str., 32a
phone: 8(044) 288 94 24

NATO information and documentation center
address: Melnikova str., 36/1
phone: 246-8616, 246-8617

OSCE mission in Ukraine
address: Streletskaya str., 15
phone: 228-1031, 228-4676

Ukrainian Red Cross Society
address: Pushkinskaya str., 30
phone: 8(044) 288 16 58
http://redcross.org.ua/

European Bank
address: Sofievskaya str., 27/23
phone: 464-0132

World Bank (WB)
address: Lysenko str., 2
phone: 8(044) 490 66 71
http://www.worldbank.org.ua/
Return to page Ukraine Travel FAQ
Our professional service team and guides are always at your service