Watch and Read about Ukraine Today
Contact us for information updates
A street view service of Ukrainian cities Kiev, Kharkiv, Lviv, Odessa and Donetsk is now available on Google!
Central Ukraine Tour 1 Description

Kyiv - Chernihiv - Pereyaslav-Khmelnitsky - Uman - Bila Tserkva - Kyiv
Description: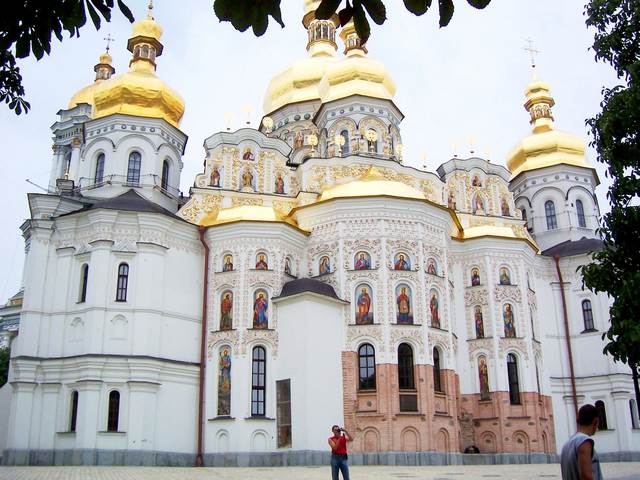 Spend an unforgettable 6 days living in Kyiv and taking daily bus trips to surrounding cities, centers of religion, national parks, historical sites and centers of ethnic culture of Ukrainians. Highlights of the tour: walking excursion about Kiev, a boat trip about Dnieper river, visiting churches and monasteries of Chernihiv, a trip to Pereiaslav-Khmelnitsky, a walking excursion about Sofiivsky park in Uman, visiting open air museum of folk lifestyle and architecture in Pirogovo (Kyiv) and a trip to Bila Tserkva. During the trip you will have a picnic in the magnificent nature of Polissya; you will attend holy places and see treasures of Christian culture of the times when Kyiv Rus was baptized. You will get to know about glorious and dark pages in history of Ukrainian nation; see unique masterpieces of architecture and arts, and learn most interesting facts about Slavic culture and Ukrainian lifestyle.

Itinerary:
Day 1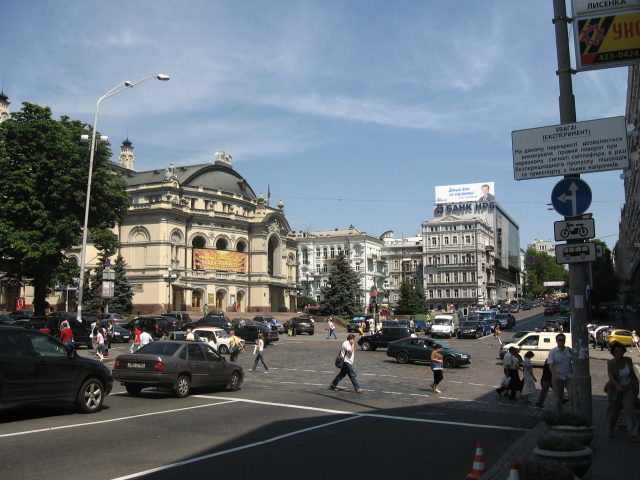 Arrive to Kyiv. Sign into hotel. After a short rest, take a walking excursion about central Kyiv. You will walk from Khreschatyk metro station to theater named after Franko, see masterpieces of architecture of the central city, pass by the National Bank of Ukraine Maryinski palace, through Bridge of Love and Stars alley to the Independence square. Then you will walk through Khreschatyk to Bessarabskiy market. Have dinner in central city. In the evening, you may enjoy visiting one of the Kyiv's nightlife entertainment places.
Day 2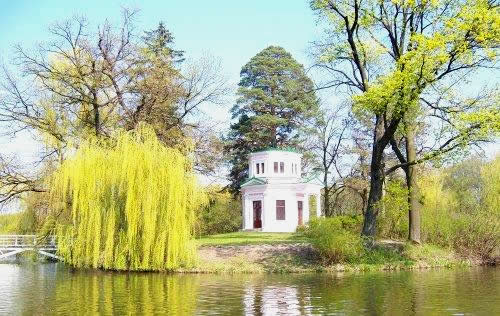 Have breakfast in the hotel. Take a full day bus trip to Chernihiv. In Chernihiv, you will visit a number of historical and architectural treasures of Christian culture. Chernihiv is the city of Cathedrals, churches and holy places of Orthodox faith. You will attend Antonyi Caves, the Black Tomb, Boris and Hlib Cathedral, the Dytynets Val (Rampart) of Chernigiv, Holy Trinity – Elias Cathedral, St.Catherine's Church, St.Paraskeva (Pyatnytska) Church and Yeletsky Uspensky Nunnery. Return to Kyiv by 7pm. Have dinner in a central city restaurant. Optional: you may want to visit a theater, a ballet or a show in one of the Kyiv concert halls.
Day 3

Spend the day in Kyiv. Morning - take a bus excursion about the city. You will visit Vladimirskiy Cathedral, Shevchenko's monument, Opera House, Golden Gate, Sofiyevska Square, Sofiiskiy Cathedral. Then you will proceed to Kyiv-Pechersk Lavra and visit its legendary caves. Have lunch in a Ukrainian food restaurant in central city. After lunch, you will visit Pirogovo museum of folk architecture and lifestyle. Return to central Kyiv for dinner. Optional: visit a night club or a bowling (billiard) place.
Day 4
Have your breakfast in the hotel and be ready to take another full day trip again. This time, you will visit Pereyaslav-Khmelnitsky's museums. The Ukrainian Museum of the Folk Architecture is very popular among tourists. There are village houses of different epochs, instruments, utensils, things from smithy, collection of mills of XVIII century and other unique exhibits. In fact, the city is called a city museum, for there is quite a number of museums in Pereyaslav: Museum of Bread; Museum of Land Transportation; Museum of Ukrainian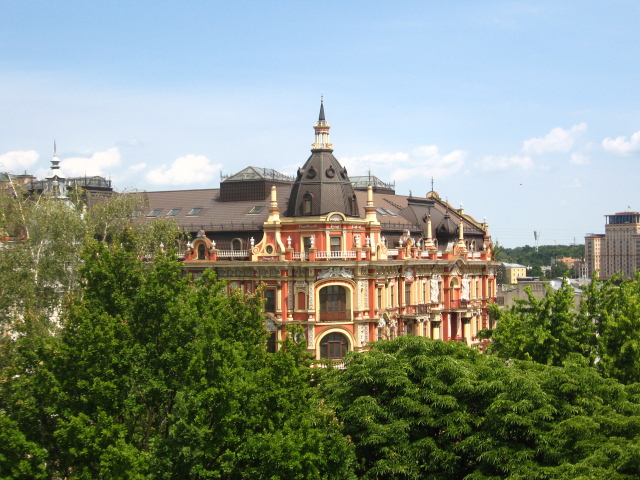 Decorative Towels; Museum of Sholom Aleichem (Solomon Rabinowitz, a nineteenth-century Yiddish humorist); Museum of Space Exploration; Museum of Postal Services; Museum of Beekeeping; Museum of Applied and Decorative Arts; Museum of Ukrainian Traditional Rituals; Museum of Archeology; Museum of the Cossack Glory; Museum of Trypillya Culture; Museum of Archeology; Museum of Ukrainian Traditional Dress. You will visit a few of the museums, to the choice of the group. In early evening, you will return to Kyiv. Evening - attend a theater or a concert show in one of Kyiv theaters.
Day 5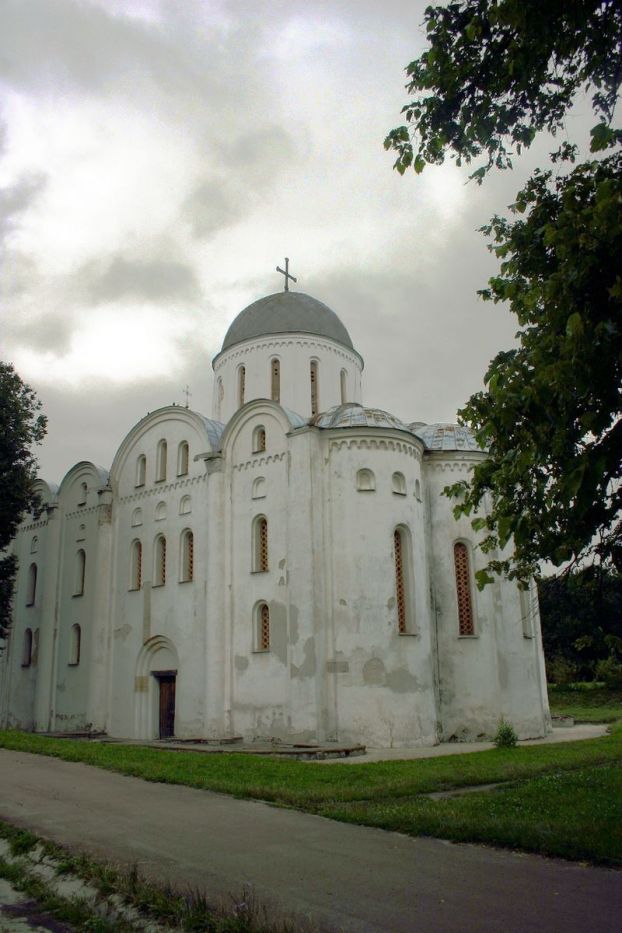 Morning trip to and nature preserve in . Have a refreshing walk about the magnificent park, and enjoy the nature of the region. You will then proceed to Bila Tserkva, to visit dendrological park Alexandria"- masterpiece of a landscape architecture of the 18th century. Return to Kyiv in early evening.
Day 6
Enjoy another day in the capital of Ukraine. Take a walk about central city towards the picturesque Dnipro river. Take a relaxing and exciting boat excursion about the river. Have lunch in central city. Afternoon - take some free time to walk about the city and buy souvenirs. Sign out of the hotel. Proceed to the station (airport) and take trip to your next destination.

Recommended complements:
Price: $ _____

The price includes:
Not included into the price:

Contact us to book the tour.
Our professional service team and guides are always at your service