Watch and Read about Ukraine Today
Contact us for information updates
A street view service of Ukrainian cities Kiev, Kharkiv, Lviv, Odessa and Donetsk is now available on Google!
Ukraine Dental Services
---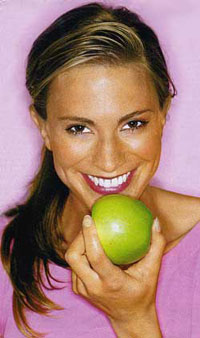 Nowadays the word combination "dental tourism" has become quite popular among the travelers in the world. Of course, the main reason for using dental services in a foreign country is difference in price. Especially it works for the countries, bordering with each other. For example, people travel for cheaper dental services from Austria to Slovakia and Slovenia; the US to Mexico; and the Republic of Ireland to Northern Ireland. Ukraine has not been away of this process.
For the last decade, the quality of dental services has noticeably increased in Ukraine. Ukrainian dental clinics and private doctors have now access to high quality foreign dentistry equipment and modern materials and anesthetics. The professionalism of medical personnel in Ukraine is also traditionally high, in general. But for all that, the prices stay much cheaper in comparison with the North American, Western European and even Russian clinics. The main reason for that is low purchasing capacity in Ukraine and the condition of the economy which did not allow raising prices too much. Even now, at the time of inflation and economic crisis in Ukraine, the cost for dental services remains very reasonable. In such conditions trying to attract clients many clinics offer various discounts for dental services. So, if you came to Ukraine and got some dental problems during your stay, don't panic, some people come here for this purpose. Only make sure that you go to a professional.
Here are some examples of average prices for dental services in Ukraine (for March 2009):
X-ray Photography – 5-8 USD
Anesthesia – 2-8 USD
Filling – 16-30 USD
Tooth Restoration – 40-85 USD
Root Canals – 10-37 USD
Cleaning – 35-150 USD
Crowns – 43-320 USD
Prosthesis – 60-850 USD
Orthodontics – 100-1000 USD
Our professional service team and guides are always at your service