Watch and Read about Ukraine Today
Contact us for information updates
A street view service of Ukrainian cities Kiev, Kharkiv, Lviv, Odessa and Donetsk is now available on Google!
Kiev City Day
---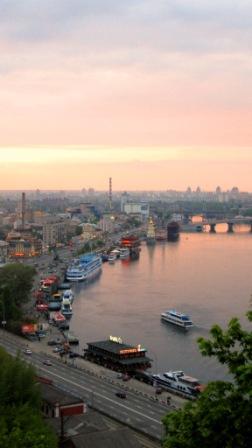 At the end of May (last weekend of May), Kyiv (Kiev, Russian spelling) traditionally celebrates its day. This year the celebrations will last for two days, starting on Saturday, May 30. The main events, however, will take place on May 31. As usual, the celebrations will be held at Maidan Nezalezhnosti (Independence Square) and along the central street of Kyiv – Khreschatik. Plus, there will be some concerts and festivals in Pevcheskoye Polye (Singing Field) of the Pechersk Landscape Park and other parks of the city.
This year the Kyiv authorities planned to spend 1 million UAH which is less than last year but still enough to organize good cultural program. There are planned several pop and folk concerts of famous in Ukraine singers and bands; some children's festivals; sport competitions; and other cultural events.
Needless to say, that May in Kiev is also the most beautiful time because of the plenty of chestnut trees which are in blossom exactly in May.
A bit of Kyiv's history…
According to the folk legend, the three brothers – Kyi, Schek and Khoriv, as well as their sister Lybid had established the town on the Dnipro slopes and called them Kyiv after the senior brother.
In 882 A.D. the first Kyiv Prince Oleg Ryurikovych united all Russ lands and began to reign in Kyiv with stating: "It will be the mother of Russ (Russian) towns!" And since that time the power of Kyiv princes began to increase and with it the glory of the capital of Ancient Russ began to increase.
Since Oleg's reign Kyiv became stronger and was developed, and together with it the greatness of Russ state was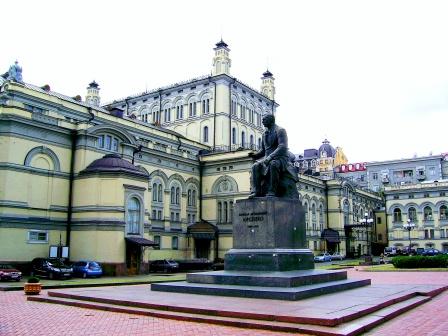 expanded. During its almost 1500 years history "Mother of Russ Towns" was repeatedly conquered by enemies, was fired and again was revived from the ashes. From the very beginning the territorial development of Kyiv was determined by the need in the constant and reliable fortification: there were always many enemies of Eastern Slaves and Russ. The innumerable hordes of nomads trampled the steppes near the Black Sea, from the West the aggressive Polish and Hungarian princes, from North the merciless Varangians invaded to Russ. So the years of the existence of the ancient Russ state were full of the fights' thunder and marches' noise.
As long ago as since Oleg reign Kyiv became one of the largest towns of Eastern Europe. After the death of the first Kyiv prince all heirs of the prince throne always embodied the powerful rulers and creators of the cultural heritage of Kyiv Russ...
See more pictures of Kyiv in our Kyiv Photo Album
Our professional service team and guides are always at your service