Watch and Read about Ukraine Today
Contact us for information updates
A street view service of Ukrainian cities Kiev, Kharkiv, Lviv, Odessa and Donetsk is now available on Google!
Petrikovskaya (Petrykivska) Painting
---
Petrikovskaya Rospis (Painting) – National Heritage of Ukraine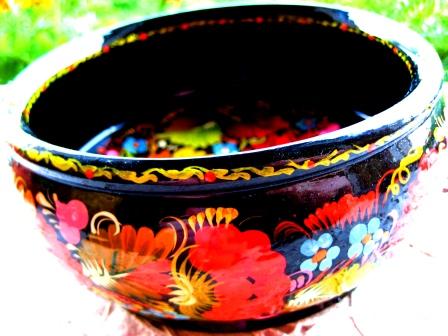 Petrikovskaya painting is famous in the world side by side with hohloma, in many Schools and academies of Arts people take up this kind of art, conduct master – classes, create educational supplies on art techniques.

Village Petrikovka (Petrykivka) is situated near Dnepropetrovsk, on one of the tributaries of the river Orel'. Petrikovka became famous first of all for its original ornamental painting, which appeared with the first settlers. They began to build light-coloured clay houses, decorating them with coloured clay, the hostesses tried to paint their houses in colourful patterns. They painted the walls, the stove, the fireplace and the front house – all these created the common artistic ensemble. The base of Petrikovskaya art is a picturesque perception of native nature, a love to Ukrainian land. The main motifs of a painting are: field flowers, branches of guelder-rose, mallows, peonies, asters. The village residents created their masterpieces by the use of brushes, sticks wrapped in material or just with a help of fingers. The palette of dyes abounded in the brightest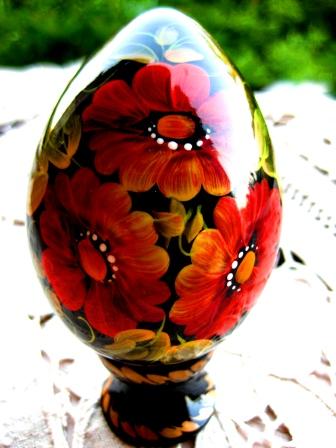 The most diligent hostesses were named "chepyryshki", that were they who shared their painting skills from generation to generation. But in hard times of the XX century the national art declined. The renaissance began with a rural teacher Alexander Statev, who opened the school and invited the last "chepyryshka" Tatiana Pata to teach there. After the War, one of the pupils of that school, Fedor Panko, desided to devote himself entirely to national art. Due to his efforts, in the village were created the Association of creative work "Petrikovka" and the experimental department, where nowadays more than 40 national masters work.

In present days in Petrikovka works the museum of national creative work, its exposition includes a lot of masterpieces of ethnic painting, these are: the pictures, painted everyday objects, decorations. There are also workshops here, where one can not only observe how the and the richest colours. Every hostess aspired to make her house the most picturesque; it was considered that bright beautiful pictures are the external display of mental resplendence of the person's inner world, and if the house stayed white, it meant that the sole of its resident is dark and petty. painters work, but they can also try to paint something in the Petrikovskiy style. And of course different souvenirs are on for sale there, the masters paint greetings postcards, paint decorations for any one who wishes individually.
Petrikovka is a wonderful place in Ukraine, where preserved the national traditions of the original art of Ukrainian painting.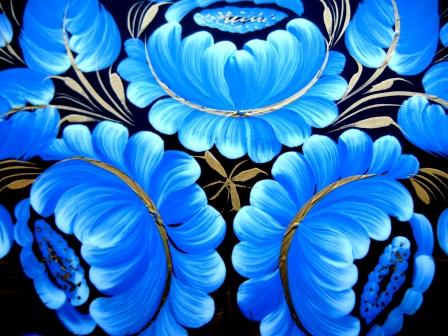 Our professional service team and guides are always at your service