Watch and Read about Ukraine Today
Contact us for information updates
A street view service of Ukrainian cities Kiev, Kharkiv, Lviv, Odessa and Donetsk is now available on Google!
Ukrainian New Year Celebration
---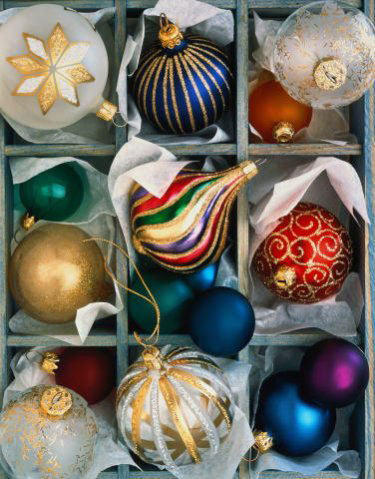 Traditionally, the New Year celebration is the biggest and most anticipated event of the year. In Ukraine, there is a widespread saying: "The way you celebrate New Year's Eve is the way you will pass into the new year" That's why Ukrainians celebrate it with such enthusiasm, filling their night with special moments making sure that the upcoming year will be rich and full of joy.
This year is not to be an exception. Despite all the economical instability and political problems in the country, Ukrainians are already busy making plans and reservations for the holidays and let's not forget; buying presents. This year holds a special surprise, according to a resolution adopted by the Cabinet of Ministers of Ukraine, there will be 7 days of official holidays in Ukraine. The holiday time will start on January 1st and will last till January 7th – the Orthodox Christmas.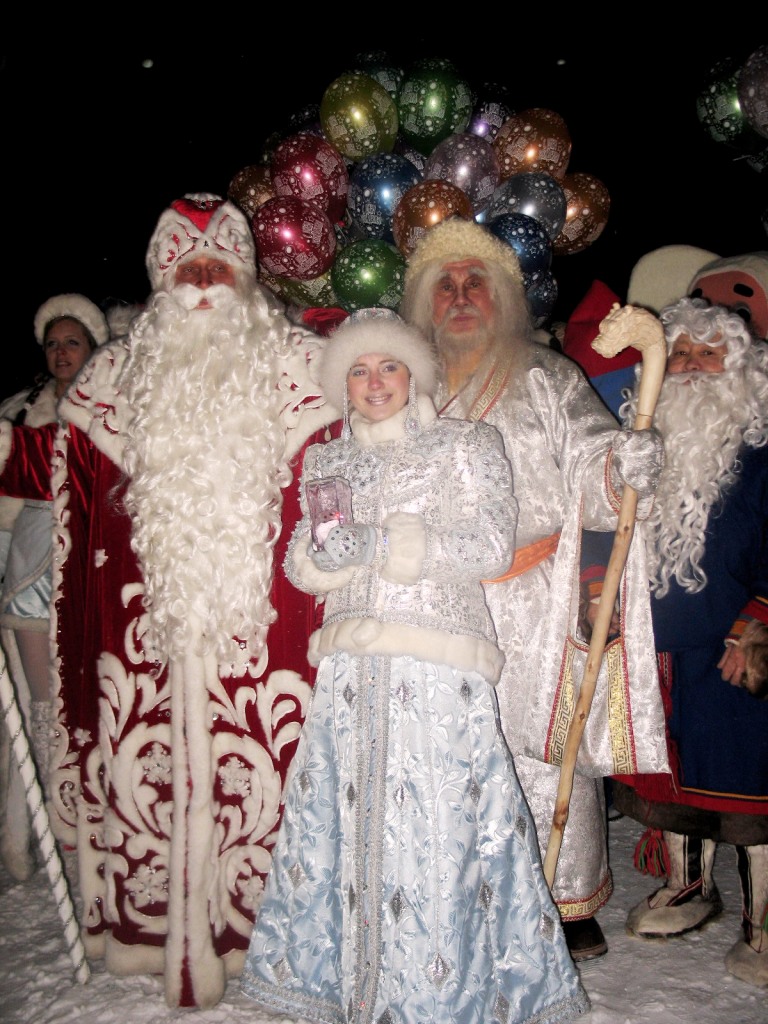 There are several ways to celebrate the New Year in Ukraine. The most popular and traditional way is in a family surrounding, inviting friends and relatives. Preparing for the New Year night, Ukrainians cook lots of festive meals. Different kinds of salads, meat, fish and sweets can be found on almost every Ukrainian table. The most popular dishes are: Olivye, a mayonnaise based salad, containing peas, ham, eggs, pickles and green onion; goose stuffed with rice and apples; and Shuba (translated into English means "winter coat"), also a mayonnaise based salad containing layers of herring, beets, potatoes, and carrots. We can't forget about the traditional glass of champagne raised in a toast while the president is delivering his famous midnight speech.
An alternative to the home atmosphere is to celebrate New Year in a restaurant or a nightclub. This type of celebration is becoming more and more popular in Ukraine. Restaurants and nightclubs have special programs enticing you to have a bright and unforgettable New Year's Eve. Usually, such programs include games, contests, quizzes and lots of music. Celebrating the New Year is also typical for small and big companies as an opportunity to consolidate unity and a corporative atmosphere.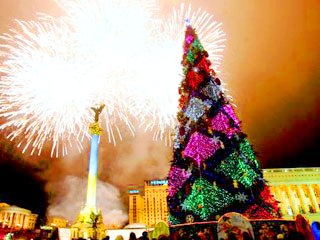 You can also celebrate New Year's Eve outside in amongst throngs of people; to the accompaniment of fireworks. Generally, people gather for this near the main Christmas tree of the city at a big square. In bigger cities, as a rule, there is a big stage with some type of performance. Outside celebrations are a favorite past-time for Ukrainians.
There are many ways to have fun when you have friends and family close by.
Happy New Year!
May it be incredibly joyful and successful for you and your families!

Our professional service team and guides are always at your service