Watch and Read about Ukraine Today
Contact us for information updates
A street view service of Ukrainian cities Kiev, Kharkiv, Lviv, Odessa and Donetsk is now available on Google!
Ukraine Mineral Water Springs
---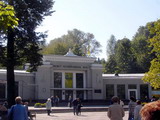 A small city of Truskavets (about 30 thousand people) is really a unique place in Ukraine. The city is situated on the south of Lviv oblast in the picturesque place of the Eastern Carpathians foothills. The main treasure of Truskavets is its mineral springs. It is one of the most attractive balneology health resorts in Eastern Europe. Among the 14 mineral springs welling out in Truskavets the most famous is the mineral water "Naftusya". This hydrocarbonate magnesium-calcium fresh water with high concentration of natural organics contains a big amount of adaptogens which are able to considerably raise the immune system of human's body.Moreover, "Naftusya" has a positive effect on liver, kidneys and the digestion system. In the healing centers of Truskavets you'll be also offered to take healing salt bathes good for your cardiovascular and musculoskeletal systems.
At the distance of 4 kilometers (2,5 miles) from Truskavets there is a rare field of "mountain wax" or ozocerite. The Borislav ozocerite field contains 85% of the world deposits of natural paraffin. So, coming to Truskavets, don't forget to take a chance and try therapeutic treatment with warm paraffin applications.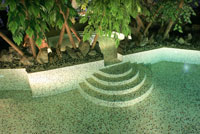 In general, the Truskavets medical centers specialize on the treatment of diseases and dysfunctions of kidneys and urinary tracts; liver and biliary tracts; pancreas; bowels; metabolism; musculoskeletal and cardiovascular systems; and nervous system.
There are several dozens of medical centers in Truskavets which are annually visited by more than 170 thousand people from all over the world. Which is not surprising since the cost of stay and treatment in Truskavets is very reasonable if compared with the healing resorts of this kind in other countries.

Our professional service team and guides are always at your service