Watch and Read about Ukraine Today
Contact us for information updates
A street view service of Ukrainian cities Kiev, Kharkiv, Lviv, Odessa and Donetsk is now available on Google!
Crimea For Tourists
The Crimea is a true paradise for a tourist. Perhaps there is no other place in the world where one can enjoy such a successful combination of nature, climate, historical sights and unique architecture.

Each Crimean area is attractive for various types of leisure it its own way. Everyone will find here something to his/her liking and a great deal of magnificent sights, impossible to be seen during one holiday.

But one thing can be said for sure – Crimean travel industry develops every year, there appear new tourist routes, monuments are restored. Every year the Crimea attracts increasingly more tourists.

Mountainous Crimea
When thinking of the Crimea a marvelous picture appears before your eyes – mountains, green slopes and a warm blue sea around.
Everyone can find in the mountains something special. For somebody it is a pleasure-walk, for other a place of solitude, still for other the meaning of the whole life.

Sometimes after a long time spent in the mountains one can't just leave the place or having left one can't forget the sojourn there. One can stay looking at the mountains for hours … exploring paths and ravines. The Crimean Mountains arouse indescribable feelings. Those who at least once have been here, left a piece of their hearts in the mountains for ever. And to those, who have not try this type of leisure yet, we'll say that there may be only one thing better than mountains – the mountains, you haven't visit yet.

Hiking In the Crimea
For those fond of hiking who think that the best type of leisure is an active one … there is nothing better than setting off for a hike in the mountains, along the explored and unexplored paths of the Crimea and discover the real beauty and magnificence of the sky-blue sea.

Hiking in the Crimea has a long history and traditions. In the soviet times several planned tourist routes with destination points in mountain and coastal tourist bases together with about thirty season campsites were established in the mountainous area of the Crimea. Unfortunately today of those routes there remained only marked trails, several tourist shelters and recollections of experienced tourists.

Nevertheless, hiking in the Crimea still exists. The Crimean Mountains attract tourists as before. And despite everything hundreds of thousands of hike-founders come to the Crimea every year and this number is constantly growing. The mountainous Crimean areas are not only the romance of traveling, but also fascinating landscapes, mysterious historical sites, natural masterpieces of the peninsula and many other tourist attractions…

Campsites In the Crimea
For those who prefer hiking to Crimean beaches we are presenting a list of sites allowed for tourists' camping in Crimean mountain-forest zone. Of course one can't set up a camp or make a campfire anywhere in the Crimea, and not every place has favorable conditions for camping. We'll continue the creation of a database of such campsites, if you have any useful and interesting information about them, send it to us and we'll publish it. We hope new tourists, following old trails, will find this information useful.



Ai-Aleksiy
Location: the 5th km of Heneralskoe – Karabi Rd.

Ai-Dmitriy
Location: Boundary Ai-Dmitriy

Ai-Petri
Location: Ai-Petri Shelter
Facilities: Gas, water, electricity, WC

Ai-Serez
Location: Canyon of the Ai-Serez River

Alaka
Location: Lower Alaka Gorge, near the Camp of Moscow Institute of High-Power Engineering
Water, electricity, campsite

Alimov Gorge
Location: Upper Alimov Gorge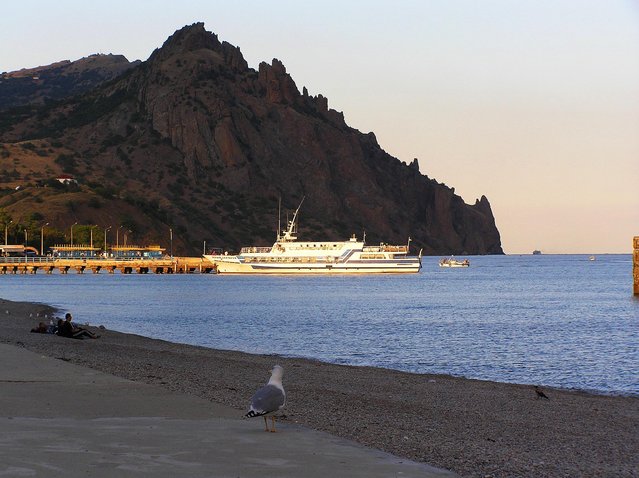 Angarsk Pass
Location: Anharsk Pass
Water, electricity, huts, campsite

At-Chokrak
Location: Southern slope of Chatyr-Dah Mountain

Babulhan
Location: MTF, Chaynyi Domik – Ai-Petri Road
River

Bakla
Location: 3.5km to the north-east from vil. Skalistoe

Barsuchya meadow
Location: Lower plateau Chatyr-Dah Mountain

Bashtanovka
Location: Meadow to the south-east, to the left from a waterbasin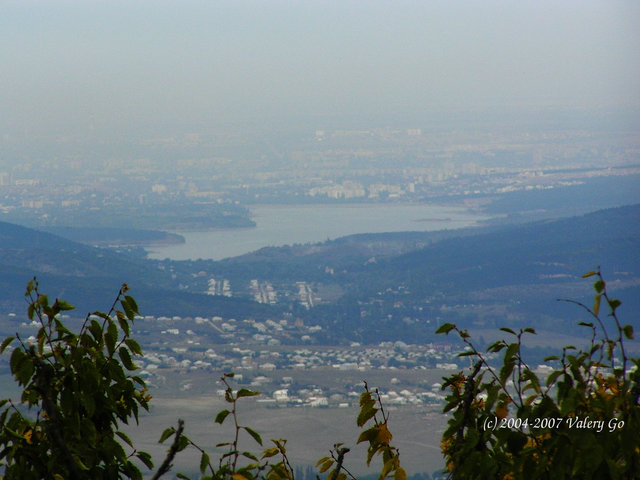 Beshik-Tau
Location: Well Yusuf-Chokrak, 2.5 km to the south-east from Bakhchisarai

Besh-Tekne
Location: Near At-bash

Bizyuka
Location: Meadow, Shaitan – Merdven Pass

BKK Partizanskaya
Location: Left bank of the Sara-uzen River, 2 km from the boundary
River

Bohatoye Gorge
Location: 600 km from Polyana – Peredovoye Rd.
Well

Bohatyr
Location: 300 km up the waterbasin, near Bohatyr village
River

Boyko
Location: Right bank of the Iokhahan-Su River (tributary of the Uzun-Uzen
River

Bukovaya
Location: 19 km Sokolinoye Road, Ai-Petri
Drying up stream

Bukovaya meadow
Location: 2 km to the south-west of Anharskiy pass
Well

Bukovyi Boundary
Location: The upper Malinovyi River, near Tyrke Gorge
Well

Burupcha
Location: 3.5 km to the north-eats from Kolan-Bair Mountain
River

Upper Kokasan
Location: Source of the Kuchuk-Karasu River
River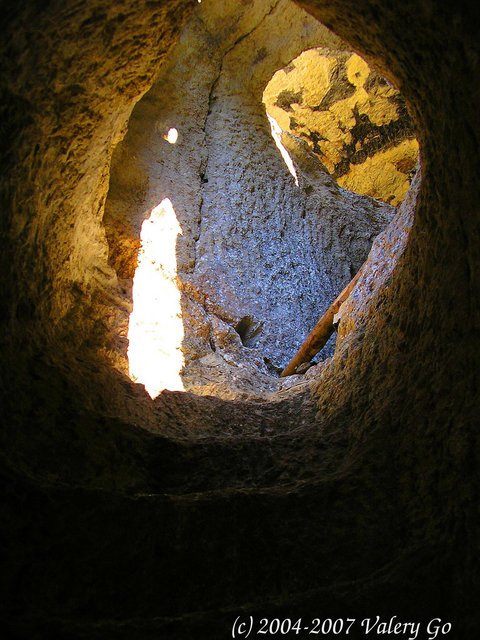 Voronskoy Domik
Location: To the east from Livaz-Kaya Mountain
Well

Eastern Suat
Location: Sources of the Eastern Suat River
River

Vysokoe
Location: 500 m up Vysokoe village
Well

Lake of Hornoe
Location: 2 km to the west from Kastel Mountain

Demerdzhi
Location: North-western mountainside of Southern Demerdzhi Ro
Well

Dzhur-Dzur
Location: Hole Khapkhal, lower Dzhu-Dzhur
River

Dzhurla
Location: North-eastern slopes of Southern Demerdzhi Mountain
River

Istoki
Location: Ruins, Istoki Village
Well

Karabi
Location: Karabi-yayla, KSP "Krarabi-Yayala"
Well, rooms, WC, electricity

Karahach
Location: Sudak – Veseloe Rd., Karah Gorge
River

Karadahskiy Forest
Location: Near Trapan-Bair
Draw-well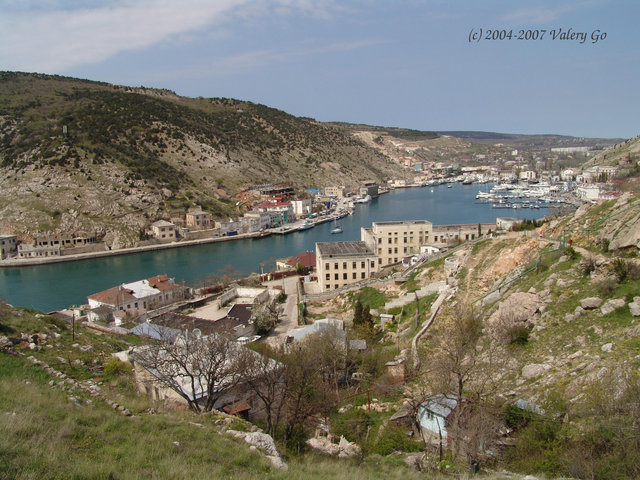 Kizil-Koba
Location: Kizil-Koba Hole, 4 km from Perevalnoye Village
River

Kizilovaya
Location: Southern bank of the waterbasin
River

Kokozka
Location: 3rd km of Sokolinoye – Ay-Petri Rd.
River

Kordon-2
Location: Meadow near Korgon-2
Draw-well

Krasnyi Kamen
Location: Boundary Krasnyi Kamen
WC, water

Krynychka
Location: Western slope of Chatyr-Dah Mountain, boundary near Zarechnoye – Cave Mramornaya (Marble) Rd.
Well

Kuru-Uzen
Location: Sources of the Kuru-Uzen River
River

Kutuzov Lake
Location: South-eastern slope of Chatyr-Dah Mountain

Lesnaya
Location: To the north-west from Lesnoe Village, 5 km
Well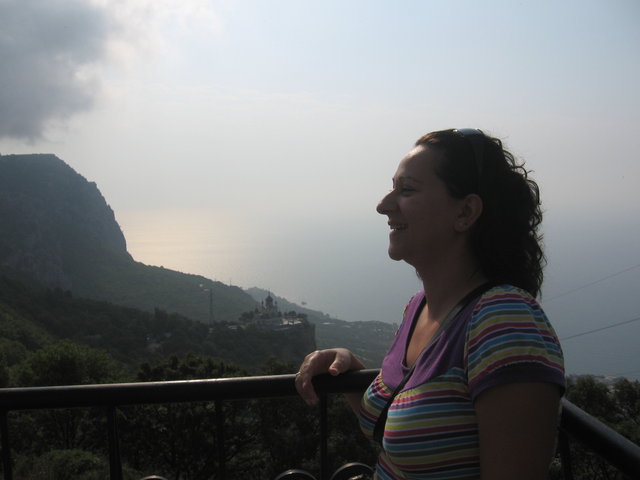 Malo-sadovoe
Location: Gorge, kizilnik, south-west, near Malo-sadovoe Village
River

Manhup
Location: Outskirts of Khadzhi-sala Village, near Zalesnoe
WC, water, stove

Maski
Location: Maski Pass, to the south from Zemlyanichnoe Village
Well

Mukhal
Location: 3 km to the west from Surb-Khach cloister
Well
Nauchnyi
2 km to the south-east from Observatoria
Well

Lower Kokasan
Location: 600 km to the south from forester's boundary
Well

Olenya
Location: Near Tropan-bair
Well

Orlinoe Gorge
Location: 0.5 km to the south from Perevalnoe Village
River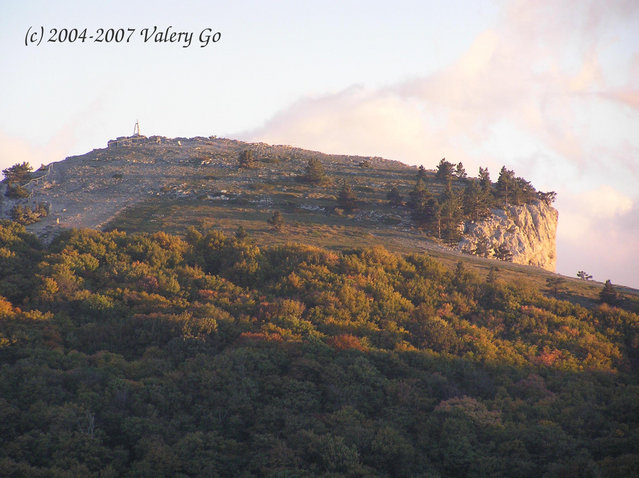 Ohotnichiy Grotto
Location: Lower plateau, Chatyr-Dah Mountain

Partizanskaya
Location: Mountain bottom of 1025 height
River

Cave Mramornaya (Marble)
Location: Lower plateau of Chatyr-Dah Mountain
Gas, water, electricity, huts, campsites

Povorotnoe
Location: 2 km to the south-east from Povorotnoe Village
River

Podhornoe
Location: South-east of Podhornoe Village
Drying up well

Meadow Kermen
Location: Meadow Kermen
River

Meadow Kurlyukbash
Location: Sources of the Kurlyuk-Su River
River

Meadow of the MAS (Minor Academy of Science)
Location: Well near the waterbasin in Pyataya Gorge
Well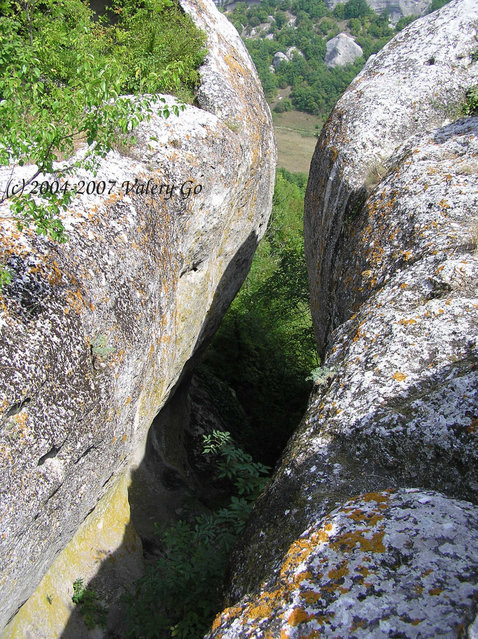 Pyataya Gorge
Location: Well near the waterbasin in Pyataya Gorge
Well

Saraman
Location: Meadow, north-east of Sosnovyi Boundary (the Alma River)
River

Sarobey
Location: 2 km from cave city Tepe-Kermen
Well
Sosnovka
Location: 3rd km of the road Perevalnoe – Anharskiy pass
Electricity, well, huts

Tash-Dzharhan
Location: Meadow to the south-east from Levadki Village
Well

Uzundzha
Location: Meadow to the north-east from Kolkhoznoe Village
Drying up well

Chaban-chokrak
Location: Western slope of Karabi-Yayla, up Suat Well
Draw-well

Chihenitra
Location: South-eastern slopes of Karabi-Yayla
Well

Chelbash
Location: Upper Chelbash Gorge, right tributary of the Malinovyi River
Well

Holubinaya Mine
Location: Dolhorukiy Yayla, 1.5 km to the north-east of Krasnye (Red) Caves

Nakhimovskaya Mine
Location: 2 km to the south-east from "Karabi-yayla" weather station
Board, places for campfire

Soldatskaya Mine
Location: Karabi, upper Ehie-Tinakh Valley
Well

Group Registration For Tours In The Mountain-Forest Zone Of the Crimea
Registration requires personal presence of the group leader in the office of the mountain rescue team overseeing the area of your walking-tour. For registration you are to present your route schedule (маршрутный лист) (a route register (маршрутная книжка) with МКК marks for category routes) with the information about an area of a tour, group members and check terms. An instructor on duty of the mountain rescue team registers all the information, gives the group an index and puts a group registration mark in the route schedule (register). In case of unfavorable weather conditions or an improperly organized route the instructor can demand from the group leader making changes in the route plan. Route schedule (register) is the main document for the time of the hike and is to be presented on request of the Crimean Mountain Rescue Service, forest, hunting and fishing inspection staff. Route schedule (register) without mountain rescue team marking is invalid! Route schedule (register) can be drawn up directly in the local office of the mountain rescue team overseeing the area of your hike.

All possible disputes with forest conservation bodies can be solved in the Republican Forestry and Hunting Committee: Simferopol, Havena Street, 2. tel. +38 (0652) 44-48-41
Our professional service team and guides are always at your service