Watch and Read about Ukraine Today
Contact us for information updates
A street view service of Ukrainian cities Kiev, Kharkiv, Lviv, Odessa and Donetsk is now available on Google!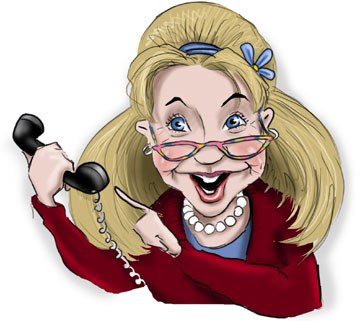 For international calls and voice messages:
+1 303 495 5384
F
or calls within Ukraine:
+38 050 688 3195
Interpreters and Translators In Ukraine
What are the advantages of hiring an interpreter to assist me on my travel about Ukraine?
Your interpreter can help you to avoid numerous little complications connected with cultural issues during your stay; the interpreter can also assist in negotiating better prices for any services during your stay in Ukraine.
How much would it cost to hire and interpreter to work for me full time during my stay in Ukraine?
This depends on the qualification of your interpreter, the amount and complexity of tasks to carry out, and on the particular company policy, of course. At Discover Ukraine, a full day (8 hours) of interpreter's work is charged as $60. This only covers the interpreter's working time. If the interpreter needs to take part in any activities connected with making extra payments, all the costs must be covered by the client.
Are interpreters paid on per hour or on per day basis?
Both ways are practiced at Discover Ukraine - depending on the scope and character of works. If you only need an interpreter for a few hours, the cost will be $15 per hour; when interpreter is hired for full day, 8 hours are regarded as a full working day ($60). Every extra hour is charged on per hour basis.
Can my interpreter travel with me to other cities of Ukraine?
This is possible. Please, contact us beforehand, to discuss this. We can assign our team member to work with you full time. Then, you will have to cover all the transport and lodging expenses of your interpreter, plus the daily payment (of $60). You may want to start giving some jobs to your interpreter before your visit, to have her/him prepared for the visit, and to be "in the loop" of the work that is coming.
Can my interpreter also be my guide during excursions and sightseeing program?
If your interpreter knows about your tour (business trip) program beforehand, he/she can get ready to be your guide and the interpreter at the same time. Our interpreters are well trained, and know much information related to sightseeing in many resort areas of Ukraine.
Do I need to pay my interpreter extra money for doing little errands for me (eg. buy a card for my phone, make a call for me or help me to exchange currency)?
When you pay for your interpreter's work, you pay for his/her time. Your interpreter will carry our these little errands for you daily, at no additional cost.
Can I have some translation works done before I come to Ukraine, and then I might want to hire the same person to be my interpreter during the visit?
Certainly, yes. This way, your interpreter will know the terminology, and the specifics of your business (interests). If you know your interpreter and are satisfied with his/her work before the visit, this will be a very good reason to hire the same person to assist you during the trip.
Does it make sense to bring an Electronic Translator?
Funny, but, though many people rate the electronic translators very highly before coming to Ukraine, they are mostly used as a psychological tool, to make sure you can ask a question if you absolutely need to do this. In most cases, foreign guests have English-speaking friends or interpreters at hand. The electronic translator may be used as an ?ice-breaker? at a first date with a lady, just to entertain yourselves. You can take it out in a hotel and use the voice option to ask how to find your room. In other similar situations, it may be helpful for short conversations with people. But, certainly, it is not as helpful as people.

Serious communication must be done via a good interpreter. Especially at a personal level, when you want to establish a good contact with a person, which will last in future.

This is especially true for those gentlemen who come to Ukraine seeking for marriage with local women. Unfortunately, there are too many situations when people misunderstood each other because of the lack of personalized translation. Electronic tools can never convey the non-linguistic components of communication process.

It is realy very entertaining to use this little thing for communication when you are meeting a lady face to face. But people get tired of having to use it longer than half an hour, and start communicating with the help of mimics and gestures.

If you bring a translator with you, you'd better bring a Russian-English one. All Ukrainians understand Russian, while some Russian-speaking people have difficulties speaking Ukrainian.
Back to Ukraine Travel FAQ page
Our professional service team and guides are always at your service