Watch and Read about Ukraine Today
Contact us for information updates
A street view service of Ukrainian cities Kiev, Kharkiv, Lviv, Odessa and Donetsk is now available on Google!
Lviv welcomes tourists
---


Starting from the 7th of May, 2009, and for the whole summer season, Lviv will be in the center of attention. Numerous events will be holding in Lviv, devoted to its 753rd anniversary. The Lviv City Council has reported about the parade which will be initiated by about 5,000 participants. Among them, there are children, actors in a dresses of knights, monks, literature heroes, youth and sport organizations, national dancing groups, and others. The guests from Poland, Serbia, Bosnia and Herzegovina, Rumania and Germany will take part in greeting Lviv too.
During it's long history, Lviv has obtained reputation of a historical treasure of Ukraine, and at the same time it remains a recognized educational center, a territory arts for creative and talented people; and it is famous as one of the most attractive travel destinations in Ukraine.
Recently Lviv was given the status of Cultural capital of Ukraine.

Enjoy Photos of Lviv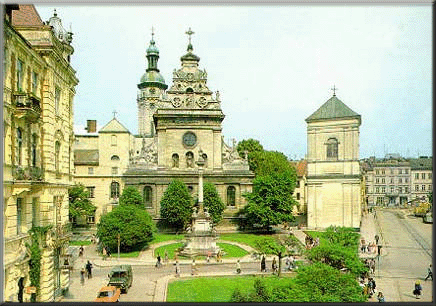 Our professional service team and guides are always at your service